We welcome you to our rooms Mme Bassia named as for 25 years now and still functioning as hospitable and beautiful, with our warm and loving greeting.
The building was constructed 120 years ago from an old manor family and was renovated before 1 year, in order to provide complete accommodation facilities as pleasant and beautiful as can be. The result is astonishing.
Romantic atmosphere dominates the space and carries away in other far-away seasons.
The rooms, two-bed, three-bed and four-bed, are equally comfort and furnished with such taste that make you feel so cozy in this old-fashioned, traditional home.
All rooms are equipped with air-condition, TV, private refrigerator, and they are close to the harbor.
All the frontal rooms have a balcony with view to Mpetolo paved street. Several rooms have windows viewing to the paved courtyard with the flowers.
Our rooms are located in the heart of the Venetian harbor of Chania and the main entrance is in 45-51, Betolo Street. Walking around the area is a real pleasure.
Graphic paving streets, tourist and art stores and small restaurants "tavernakia" offering traditional dining specialties.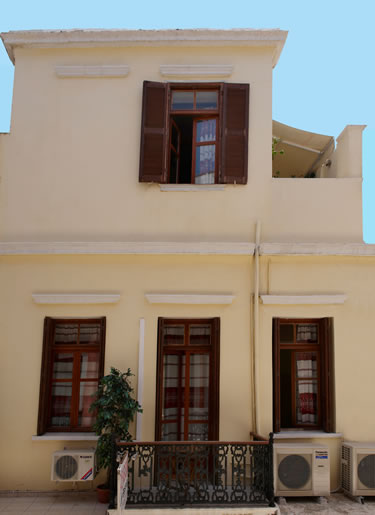 Chania (Greek: Χανιά, [xaˈɲa], Venetian: Canea, Ottoman Turkish: خانيه Hanya) is the second largest city of Crete and the capital of the Chania regional unit.
It lies along the north coast of the island, about 70 km (43 mi) west of Rethymno and 145 km (90 mi) west of Heraklion.
The official population of the municipal unit (the former municipality) is 53,910, while the municipality has 108,642 inhabitants.
This consists of the city of Chania and several other towns and villages, including Kounoupidiana, Mournies, Souda, Nerokouros, Daratsos, Perivolia, Galatas and Aroni.
Room Reservation starting from 15€